Engineering for Human Health
Scientific discovery aimed at improving healthcare, through interdisciplinary research and education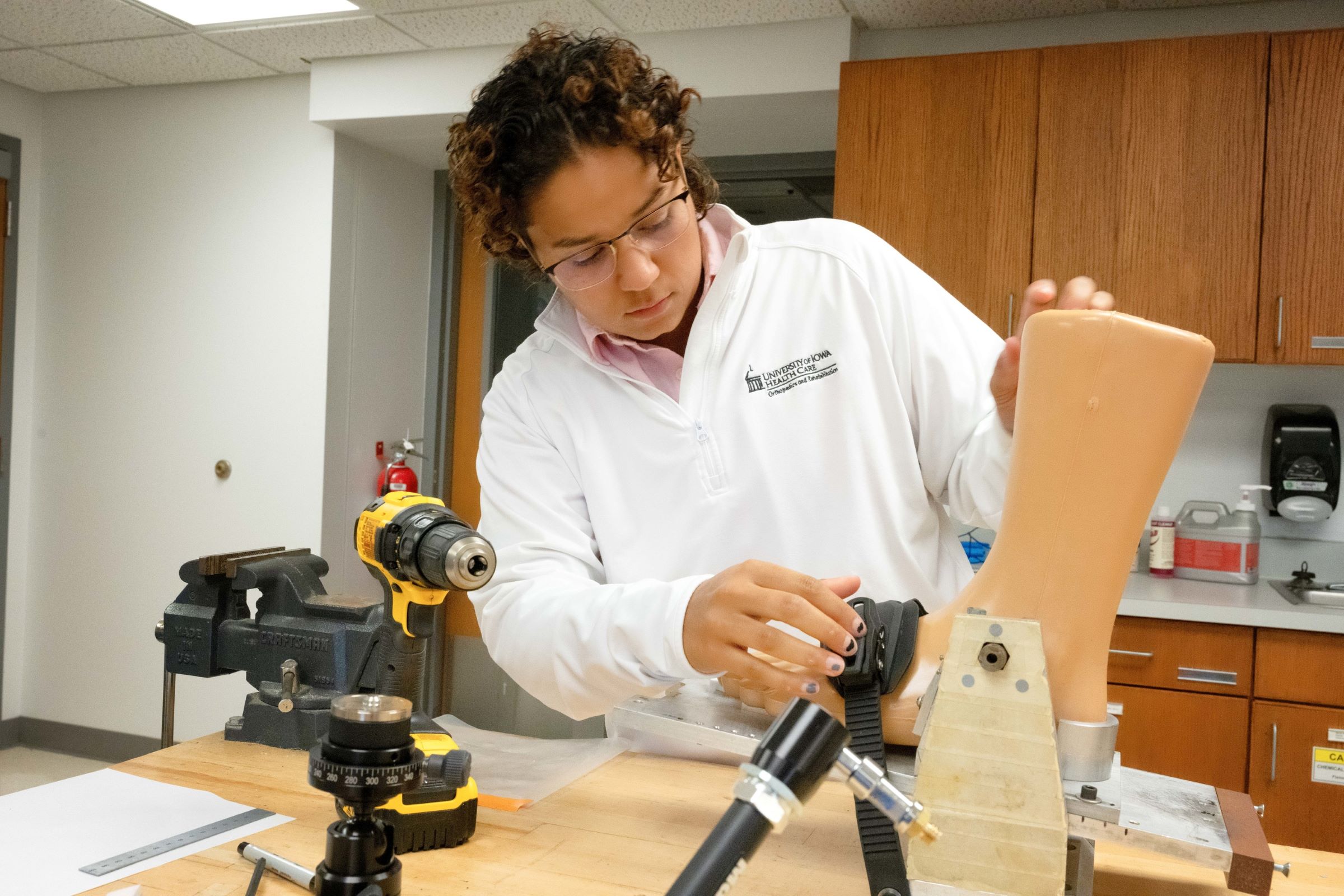 Median salary of our 2015-2016 BME graduates
Undergraduate placement rate
of our biomedical engineering students are women
In the news
Biomedical Engineers at Iowa are making headlines
Thursday, September 7, 2023
A multidisciplinary team of University of Iowa engineering faculty will contribute to a $20 million, multi-institutional project to boost Iowa's position as a leader in bioscience and advanced manufacturing.
Edward Sander, a University of Iowa professor of biomedical engineering and Robert and Virginia Wheeler Faculty Fellow in Engineering, and James Ankrum, UI associate professor of biomedical engineering, are co-principal investigators of the study sponsored by a new National Institutes of Health grant. 
Subin Erattakulangara, a University of Iowa PhD candidate in the Roy J. Carver Department of Biomedical Engineering, was awarded the Sharks' Top Choice award at a premier meeting for the field of magnetic resonance imaging (MRI) in June 2023 in Toronto.