The Operator Performance Laboratory (OPL), a unit of the College of Engineering's Center for Computer-Aided Design, has collaborated with Rockwell Collins in successfully controlling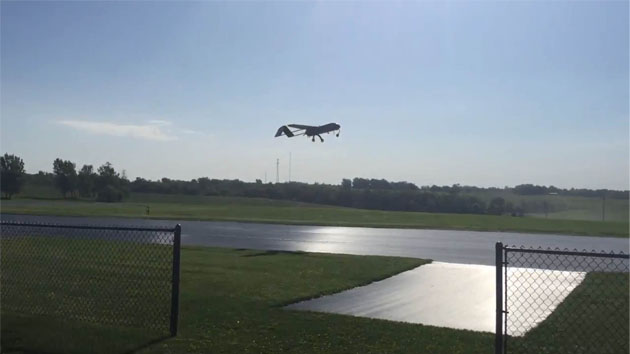 an unmanned aircraft system (UAS) using its end-to-end UAS integrated avionics solution. The test flight was a key milestone toward the successful operation of UAS beyond an operator's visual line of sight in the National Airspace System (NAS).
"Collaboration between private and public sectors is critical to ensuring the success of commercial UAS in the NAS," said Thomas Schnell, professor of mechanical and industrial engineering and director of OPL, which provided two TBM-3M, aka "Ferox", UAS for the flight testing.
In the coming weeks, Rockwell Collins plans to conduct its next UAS test flight, continuing to extend the range of safe beyond visual line of sight operations.
For more on the testing and the program, go to http://www.rockwellcollins.com/Data/News/2016-Cal-Yr/GS/FY16GSNR45-UASBVLOS.aspx.