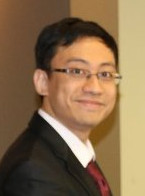 Huaxia Li, graduate research assistant in the Department of Mechanical and Industrial Engineering, received first place in the student poster competition at the EPSCoR Annual Meeting in Cedar Rapids, IA.
The poster, titled "Reliability-Based Design Optimization of Wind Turbine Drivetrain under Wind Load and Gear Manufacturing Uncertainties," was co-authored by Hiroyuki Sugiyama, associate professor of mechanical and industrial engineering, Li's primary advisor; K. K. Choi, Carver Professor of Mechanical Engineering and professor of mechanical and industrial engineering; Hyunkyoo Cho, postdoctoral scholar in mechanical engineering; and Nicholas Gaul, research assistant in mechanical and industrial engineering.
The Experimental Program to Stimulate Competitive Research (EPSCoR) is a federal program designed to improve the research capacity of eligible states or regions, making them nationally competitive for future grants.
EPSCoR is aimed at building research capacity and increasing competitiveness for the State of Iowa through investments in infrastructure and human capital.  EPSCoR provides support for key research areas at Iowa's Regents Institutions, while establishing partnerships with the state's community colleges, private colleges, school districts, government agencies and industries. The ultimate goal is to stimulate lasting research infrastructure improvements for the State of Iowa.