Nicole Grosland, professor of biomedical engineering, has been appointed departmental executive officer of Biomedical Engineering at the University of Iowa College of Engineering, effective July 1, 2016.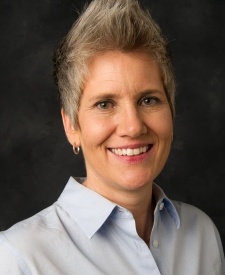 Grosland replaces Joseph Reinhardt, also professor of biomedical engineering, who is returning to teaching and research in the department.

"Nicole Grosland is a talented researcher and a dedicated, award-winning teacher with a deep commitment to the excellence and advancement of the department and the college" Alec Scranton, College of Engineering dean, said.
"I also want to express my appreciation to Joe Reinhardt for his strong leadership and vision in making Biomedical Engineering so valuable to the college and to the university during his tenure as departmental executive officer," Scranton added.
Grosland also serves as a researcher at the UI Center for Computer-Aided Design and the Iowa Institute for Biomedical Imaging. Her current research interests include spinal biomechanics, total joint arthroplasty, patient/subject-specific model development, and finite element meshing techniques.