Wednesday, March 30, 2016
 The UI Center for Computer-Aided Design (CCAD) and the Fulbright Association Iowa will hold a Fulbright Virtual Reality Adventure Day from 10:00-3:30 April 2 at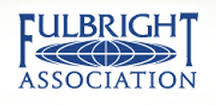 the Engineering Research Facility in Iowa City.  The event is free for Fulbright Award alumni and grantees.  The cost is $35 for guests.  Light breakfast and delicious lunch are included
Fulbright alumni and grantees from all over Iowa will be able to go behind the scenes and experience the latest developments in human simulation at CCAD.
 
The guide will be guide Karim Abdel-Malek, Fulbright alumnus and director of CCAD and the Virtual Solider Research program.
 
Attendees also will visit the flight simulators at the Iowa City airport and learn how they are used in human factors research designed to increase safety, efficiency and coordination among all types of aircraft.
For more information, contact the organizer Alex Johnston, president, Fulbright Association Iowa Chapter at fulbrightiowa@gmail.com or call/text 515-240-8571.