Hongtao Ding, assistant professor of mechanical and industrial engineering, has received a $300,000 grant from the National Science Foundation.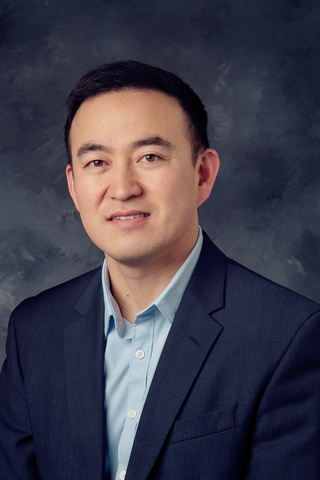 Ding's research will establish the foundation for a novel laser-based process to repair composite wind turbine blades.  During the process, a repair patch of glass fibers is joined, employing a laser-depostion joining method using fine glass powders as filler materials.  Laser-deposition joining repair of fiber-reinforced composites will also have applications where repair of composite structures is needed, such as those in the defense, aerospace, automotive, and compressed gas storage industries.
Cost-effective repair methods for composite wind turbine blades are critically needed for the wind energy industry.  Wind turbine blades are subject to considerable wear and degradation, and repairs are often necessary.  Currently, most blade repairs are performed using we epoxy resins.  Such repairs have low joining strength and require long processing time.