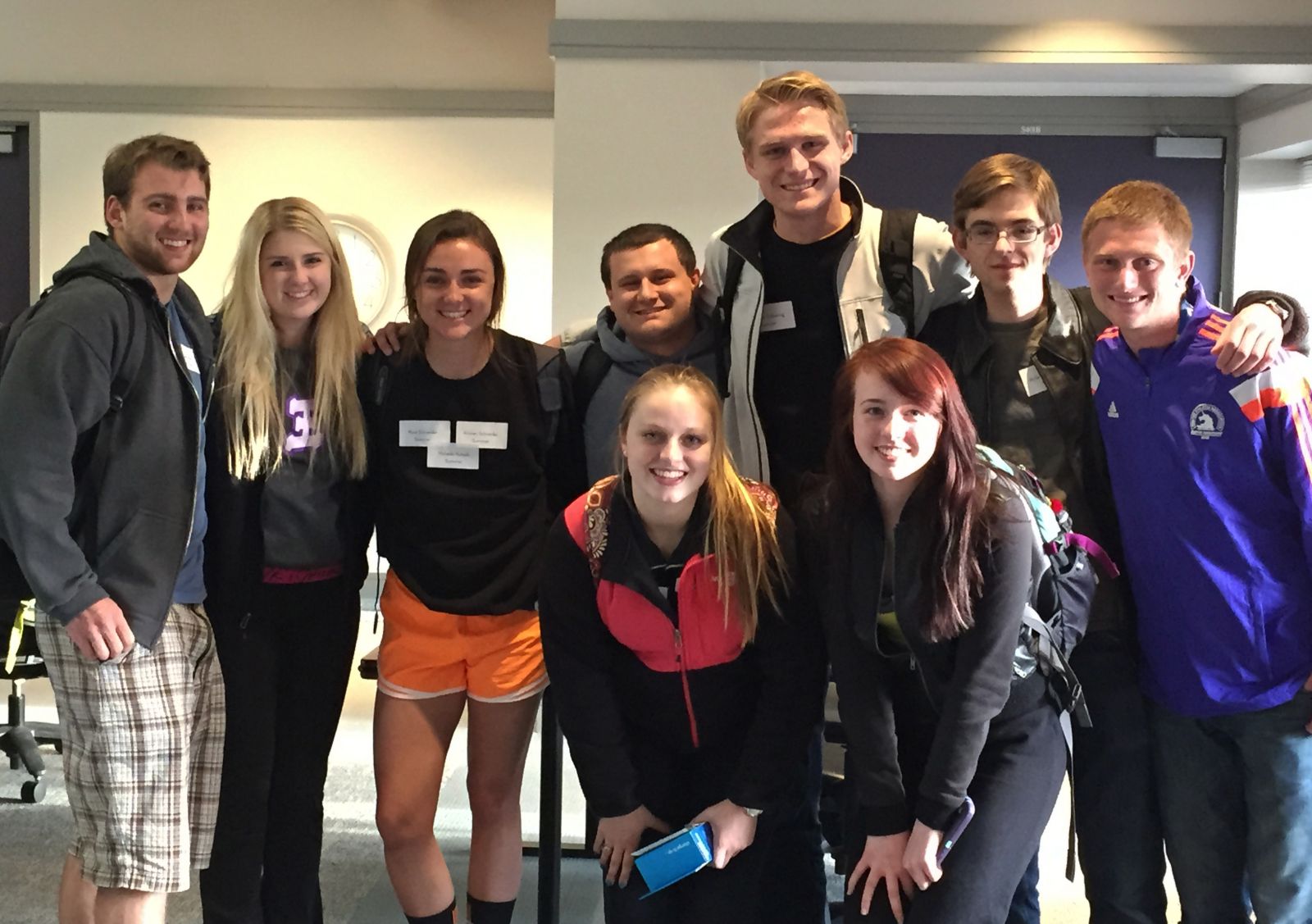 University of Iowa engineering students are taking advantage of a summer study abroad program in Italy. For four weeks, they will live on the CIMBA campus in Paderno del Grappa, located in the Venetian countryside just one hour north of Venice.
Engineering students typically complete two courses while at CIMBA:  Statics and a course to fulfill the General Education requirement, with options such as Italy Live and Global Economics and Business.
CIMBA professors come from top universities throughout the United States and Europe, including the University of Iowa. Wilf Nixon, Professor of Civil and Environmental Engineering, teaches the Statics course, which is a big draw for UI engineering students. Evan Flynn, a CIMBA alumna, explains, "Professor Nixon was passionate about what he was teaching, which made the material more interesting and made us want to learn. I feel lucky that I received the opportunity to take Statics with Professor Nixon, especially in Italy!"
This year's engineering students are eagerly awaiting the start of their Italy adventure. Elizabeth Niedert, a biomedical engineering student from Glen Ellyn, Illinois, hopes to learn about Italian culture and gain a larger perspective on the world. Nickolas Kutsch, an electrical engineering student from Sherrill, Iowa, echoes Elizabeth's sentiments:  "I hope to broaden my cultural background from this experience and get a better idea of what the rest of the world is like."
Nixon agrees that it is important to build an awareness of other cultures:  "We are in a global economy, so engineers need to operate in a global context and become comfortable working in cultures that are different from our own. As engineers, we will be working for clients pretty much our whole careers. Those clients will have needs that they will likely not express fully, or clearly, or even at all, and our job as engineers is to identify and meet those needs. We have to know how to read people. One way to learn that is to meet people who operate on a whole different set of assumptions from our own, for example, people from a different culture. Study abroad helps us acquire those skills."
For some students, CIMBA is a step toward future global experiences. Grayslake, Illinois native Ashley Morris hopes to work for a company that deals with international markets after completing her undergraduate studies in industrial engineering. "I see my education and my major as the stepping stone to my dream of seeing all of the world," she says. Chemical engineering student Andrew Volkening, from Genoa, Illinois, hopes to become a neurosurgeon and "volunteer globally to provide health care for less fortunate countries and their people." In fact, Andrew's decision to attend the University of Iowa was, in large part, due to the breadth of study abroad options available – "I have wanted to study abroad since I was in high school. At the University of Iowa I found that studying abroad was much more accessible to students than most of the smaller colleges I was looking at."
To all of our engineering students headed to Italy this summer, fai un buon viaggio (have a wonderful trip)!