The University of Iowa College of Engineering faculty May 14 passed a new general education requirement for all new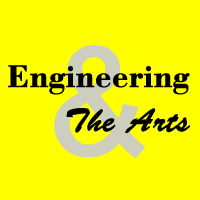 undergraduate students which includes at least three semester hours in the creative arts.
The requirement applies to all entering first-year undergraduate students in fall 2015.
Students will be able to select from a broad list of existing courses in the College of Liberal Arts and Sciences (CLAS) during the 2015-2016 academic year. Later, the College of Engineering Curriculum Committee will work with CLAS to develop a set of courses specific to the needs of engineering students.
Engineering Dean Alec Scranton says that many engineering students already come to the University of Iowa with confidence that they want to become engineers, but they want to be something more.
"At Iowa, they can combine engineering with the University's strong liberal arts focus — natural strengths in international studies, writing and communications, health sciences, business, law, arts and humanities," he says. "This makes the University of Iowa uniquely qualified to provide talented students the type of broad technological education demanded in a rapidly changing world.
"In addition to providing a rigorous undergraduate engineering education, the college has long focused on key non-technical areas to help enhance a student's academic experience.  This includes leadership, global awareness, teamwork, communications, entrepreneurship, and creativity," Scranton added.
Keri Hornbuckle, College of Engineering professor and associate dean for academic programs, says: "There is great interest from the arts faculty and students to engage with our college. And there has never been a time when our approach, 'Educating the Engineer and Something More,' has had more potential for impact."
The engineering proposal for the creative arts states: "These courses will complement Engineering Problem Solving I and provide skills to our first-year students on creative problem solving, 'outside the box thinking' and help students develop their understanding of diverse ways of viewing and interacting in the world.  We propose that these courses should be 'maker' courses that focus on activity rather than surveys of knowledge.  These courses will be recruited from the disciplines of theater, painting, sculpture, 3-D design, creative writing, music composition, cinema and focus on active learning."
Alex Zeppieri of Rockford, Illinois, a senior at the University of Iowa majoring in civil engineering and minoring in art, recently completed two semesters of an art course in which he designed and constructed environmentally-sustainable furniture.
He has accepted a full-time engineering position in Chicago, and he says the experience has been valuable.
"Furniture design has taught me an abundance of principals and skills that I can transfer over to a civil engineering position," he says. "Through furniture design, I have learned how to fully use 3-D modeling software."
For more on Alex and his art class experience, please see:
http://now.uiowa.edu/2015/05/student-experience-alex-zeppieri
Contacts:
Alec Scranton, Dean, College of Engineering, 319-335-5766,
alec-scranton@uiowa.edu
.
Keri Hornbuckle, Associate Dean for Academic Programs, 319-335-5148,
keri-hornbuckle@uiowa.edu
.