Jocelyn Todd, a senior in biomedical engineering, has received a 2015 NSF Graduate Research Fellowship.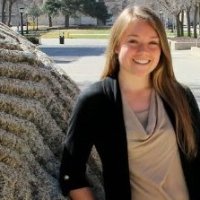 Todd is a varsity student-athlete at the University of Iowa, is focused on biomaterials and biomechanics, and has a minor in German. She is captain for Iowa's DI Track and Cross Country teams.  She is an ICRU Fellow studying in the UI Orthopaedics Biomechanics Laboratory.  In 2014, she was a Big Ten Distinguished Scholar, awarded to letterwinners in the Big Ten athletic conference who are in at least their second academic year at their institution who have earned a minimum grade-point average of 3.7 or higher for the previous academic year.
The NSF Graduate Research Fellowship Program recognizes and supports outstanding graduate students in NSF-supported science, technology, engineering, and mathematics disciplines who are pursuing research-based Master's and doctoral degrees at accredited United States institutions.