Several Engineering students were recently honored with a series of awards.
Brett Austin, biomedical engineering, and Harrison Freund, electrical engineering, received Rhodes Dunlap First-year Scholarships, an award established at the bequest of the UI Honors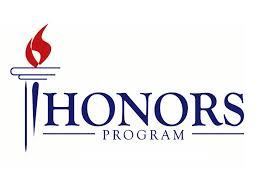 Program founder to recognize the most promising scholars in the first year of undergraduate study.  Eight scholarships were awarded across campus.  Austin is on the pre-medicine track and is working on a minor in Spanish.  He is involved in Medicus and the President's Leadership Society.  Freund is pursuing minors in Spanish and mathematics.
Alec Archer, electrical engineering, Dylan Mann, biomedical engineering, and Hanley Sayavong, civil engineering, received Rhodes Dunlap Second-year Scholarships, established at the bequest of the UI Honors Program founder to recognize the most promising scholars in the first year of undergraduate study.  Archer has a minor in mathematics and is focusing on power systems as well as renewable energy.  He is an engineering tutor who works to help fellow engineering students with their studies. He will be an intern this summer at John Deere.  Mann is minoring in Spanish. He is a black belt in Tae Kwando and has been involved on campus in a variety of martial arts. He is currently shadowing his mentor in the neurology clinic at University of Iowa Hospitals and Clinics. He plans to study abroad in Spain before graduating college and then continue his education through medical school.  Sayavong also has as a minor in chemistry. She works with Engineers Without Boarders and is currently studying abroad in Madrid, Spain.
Allison Kindig, industrial engineering, William Tollefson, biomedical engineering, and Christopher Winters, biomedical engineering, have received Honors at Iowa Scholar Awards. Each year, the Honors Program identifies extraordinary graduating seniors across the University of Iowa for celebration as Honors at Iowa Scholars. This high recognition acclaims student work in and beyond the classroom, with an emphasis on the applicant's knowledge, skill, and experience as well as outstanding academic performance, excellence within their chosen discipline(s), and any contributions made to the University community through performance, research, organizational leadership, volunteer service and intellectual or creative engagement. Twenty-five students awarded University-wide Honors at Iowa Scholar Awards. Kindig is a senior from Cedar Rapids, IA, graduating with a major in industrial engineering, a minor in Business Administration, and a certificate in Global Health Studies. Through her research, she has helped develop solar-powered cooking technologies in India and Cameroon. Her studies abroad and internship experiences have inspired her to work with communities to achieve energy security. She has also enjoyed being a resident assistant, student ambassador, and captain of the triathlon team while attending Iowa. She will be pursuing a MPhil in Engineering for Sustainable Development at the University of Cambridge in October. Tollefson will receive a bachelor's degree in May in biomedical engineering with a focus on bioinformatics. He has been involved in the University of Iowa School of Music, Math Club, German Club, and Medicus Pre-medical Society. In addition, he has been conducting research with Dr. Michael Schnieders involving computational protein biochemistry and is currently the teaching assistant for a cell biology course in the Department of Biomedical Engineering. Tollefson was accepted into the University of Iowa Medical Scientist Training Program for Fall of 2015 and has also considered engineering jobs in the Industry. Winters will be graduating in May with a B.S. degree in biomedical engineering. His involvement with biomedical research motivated him to assist in founding the research interest student organization, HURA. After publishing a study of pulmonary fibrosis this summer, Winters plans to attend the Carver College of Medicine.