Yin Yu, doctoral student in biomedical engineering and research assistant at the UI Center for Computer-Aided Design, has been selected to receive the Young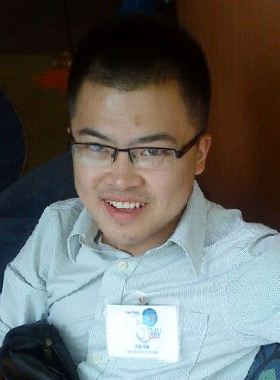 Investigator Award at the 2015 World Congress on Osteoarthritis April 30-May 3 at the Washington State Convention Center, Seattle, WA.  The congress is hosted by the Osteoarthritis Research Society International (OARSI).
As the awardee, Yu will present on his abstract, Recruitment of Endogenous Chondrogenic Progenitor Cells for Articular Cartilage Repair, during the Highest Rated Abstracts by Young Investigators plenary session.
OARSI is the leading medical society for advancing the understanding, early detection, treatment, and prevention of osteoarthritis through research.  Osteoarthritis is a debilitating disease affecting more than 600 million people worldwide.  OARSI provides a framework, expert resources, and support for international constituents to address osteoarthritis challenges and help improve patient care and patient outcomes.
The Osteoarthritis Research Society International (OARSI) is the leading medical society for advancing the understanding, early detection, treatment and prevention of osteoarthritis (OA) through its exclusive dedication to research. OARSI's passion and area of focus is on OA, a debilitating disease affecting more than 600 million people around the world. With more than 30 years of experience serving the OA community, OARSI provides the necessary framework, expert resources and support for its international constituents to address the challenges of OA so that the knowledge gained can ultimately be used to help improve patient care and patient outcomes. - See more at: http://oarsi.org/about/about-oarsi#sthash.rfkXIz3A.dpuf
The Osteoarthritis Research Society International (OARSI) is the leading medical society for advancing the understanding, early detection, treatment and prevention of osteoarthritis (OA) through its exclusive dedication to research. OARSI's passion and area of focus is on OA, a debilitating disease affecting more than 600 million people around the world. With more than 30 years of experience serving the OA community, OARSI provides the necessary framework, expert resources and support for its international constituents to address the challenges of OA so that the knowledge gained can ultimately be used to help improve patient care and patient outcomes. - See more at: http://oarsi.org/about/about-oarsi#sthash.rfkXIz3A.dpuf