Wednesday, November 19, 2014
Because of a long and growing history of excellence in military-related research, the UI Center for Computer-Aided Design (CCAD) has added the Military category to its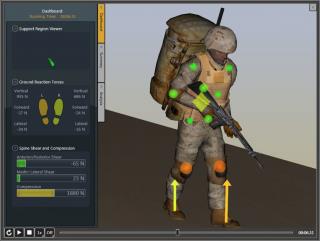 web site -- making it easier to identify areas of interest and expertise.
The Military Simulation and Simulators web page -- http://www.ccad.uiowa.edu/military -- covers simulators, man-in-the-loop simulators, warfighter simulation, simulation for design and prototyping, military and EMS vehicle driving simulators, Air Force (avionics) simulation, and training simulation.
CCAD's military simulation technology has proven to reduce cost and time (up to 33%) in design, testing, fielding, and training.