Monday, September 15, 2014
The University of Iowa College of Engineering will hold the fourth annual Richard L. Valentine Distinguished Lecture from 3:30 to 4:20 p.m. Friday, September 19, in 101 Becker Communications Studies Building on the UI Campus. The talk is free and open to the public.
David L.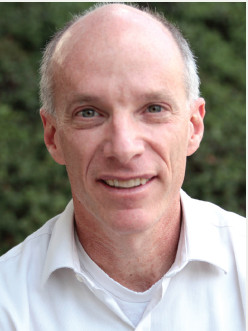 Engineering (IESE) will present on "Water 4.0: An Answer to Urban Water Challenges of the 21st Century."
Sedlak's research focuses on fate of chemical contaminants, with the long-term goal of developing cost-effective, safe, and sustainable systems to manage water resources.  He is particularly interested in the development of local sources of water. His research has addressed water reuse--the practice of using municipal wastewater effluent to sustain aquatic ecosystems and augment drinking water supplies--as well as the treatment and use of urban runoff to contaminated groundwater form contaminated industrial sites as water supplies.
Currently, his research group focuses on topics including the use of engineered treatment wetlands to remove chemical from effluent-impacted waters; the fate, transport and transformation of perfluorinated chemicals; and development of passive systems for treatment of chemicals in urban runoff.
For more information, go to http://www.pageturnpro.com/University-of-Iowa-College-of-Engineering/60033-2014-Valentine-Lecture/index.html#1 or contact Jenni Rumping at jenni-rumping@uiowa.edu or 319-335-5646.