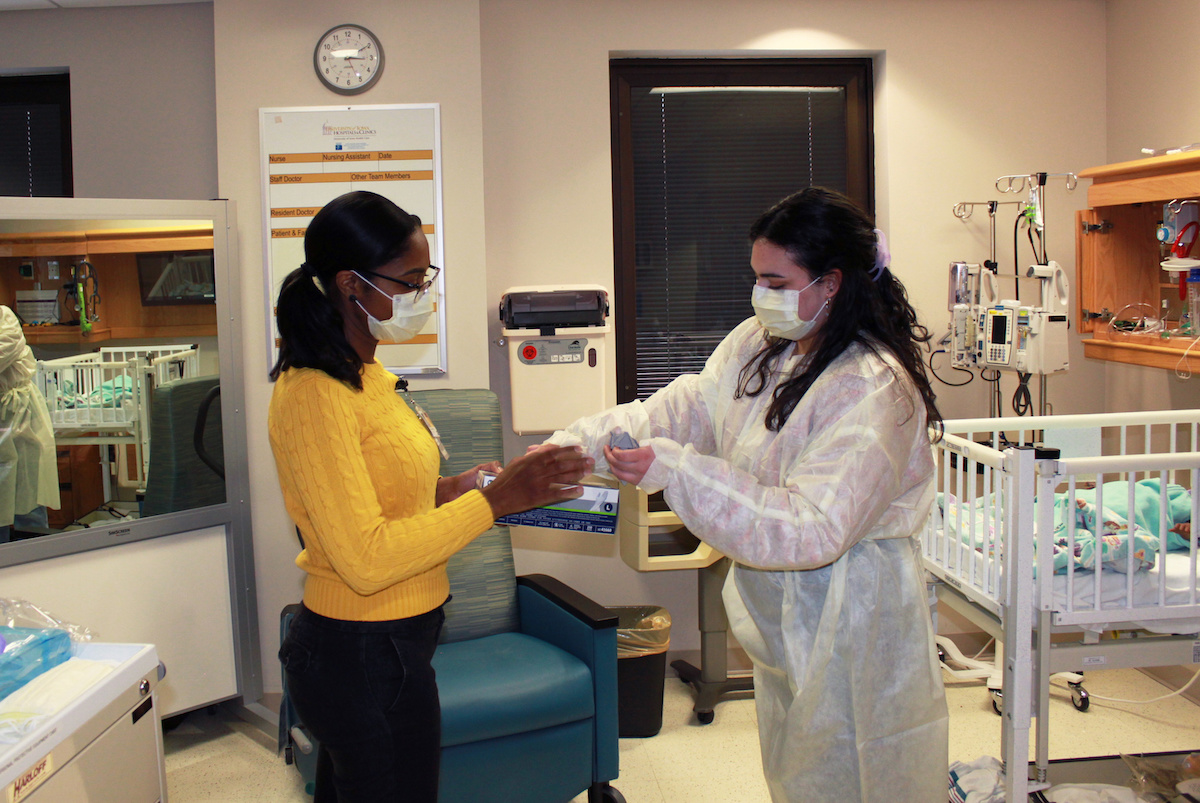 Department News
At the Operator Performance Laboratory, University of Iowa professor and pilot Tom "Mach" Schnell and his research team test emerging flight technology and train students for lofty careers.
Xuan Song, University of Iowa engineering professor, has received the prestigious National Science Foundation (NSF) CAREER Award to advance research of ceramic additive manufacturing, which could benefit industries, including health care, defense, and energy. 
Thursday, February 23, 2023
Emily Shull, industrial and systems engineering Ph.D. candidate, was honored at a ceremony in Washington D.C. for her awards from the University Transportation Center (UTC). She received the SAFER-SIM Excellence Award and the 2022 UTC Outstanding Student of the Year award.
Engineering Events
Thursday, December 7, 2023 3:30pm to 4:45pm
The Roy J. Carver Department of Biomedical Engineering presents the Fall 2023 Senior Design Prototype Day. Please note that is a private event and that you will be asked to sign a confidentiality agreement prior to viewing the projects. Check in at the front table before visiting the student prototype displays.
Friday, December 8, 2023 (all day)
BMindful is an initiative that seeks to meet the needs of diverse communities by providing event and conference planners with the dates of holy days of major religious faiths for five years into the future. By providing these dates in advance, BMindful seeks to help planners avoid those dates when scheduling events. BMindful does not include all religious holy days. It focuses on three major holy days for each faith—days when faith members may choose not to go to work or send their children to...