Virtual Soldier Research (VSR), a unit of the UI Center for Computer-Aided Design, was recently recognized in a major news story in SEAPOWER magazine, serving the Navy, Marine Corps, Coast Guard, and Merchant Marine.
The article focuses on VSR's research contribution toward developing the ETOWL (Enhanced Technologies for Optimization of Warfighter Load) concept -- a 3-D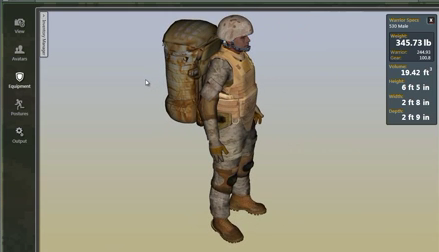 computer simulation program that measures equipment weight, distribution and effects on body mechanics and individual warfighter performance.
To watch a demonstration video of ETOWL, produced by Santos Human, Inc., a spin-off company of CCAD, go to https://www.youtube.com/watch?v=XTJFhR-D418.
SEAPOWER is distributed to the Navy League's more than 46,000 members as a membership benefit. Complimentary distribution also is provided for all U.S. Navy and Coast Guard flag officers and Marine Corps general officers, senior officials in the Department of Defense, the commanding officers of all commissioned Navy ships and Coast Guard cutters, the commanding officers of major shore installations, and a select group of informed opinion leaders.