BS 1948 in Electrical Engineering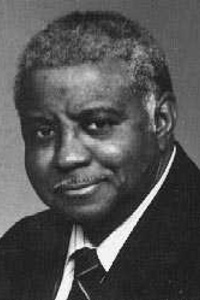 Thomas E. Daniels held a Master's degree in Business Administration from Mommouth College. He was also a graduate of the Industrial College of the Armed Forces. Mr. Daniels provided principal advice, assistance and guidance while employed as a Special Assistant to the Director for Space and Strategic Systems in the Office of the Assistant Secretary of the Army (Research, Development and Acquisition) and Assistant Director of Army Research and Technology at the Pentagon. Prior to that he was the Acting Director of the Combat Surveillance and Target Acquisition Laboratory of the U.S. Army Electronics Research and Development Command in Fort Monmouth, New Jersey and a member of the Senior Executive Service. His work influenced long range strategy, planning and prioritization of space technology and space systems
Until his death in 2015, he had decades of broad professional experience in design, development, production, and fielding of complex electronic equipment to the U.S. Army. His experience included systems development, systems integration, electronic digital computers, electronic warfare systems, navigation systems, satellite systems, ground surveillance radars, nuclear radiation detection and measurement systems, identification friend-or-foe equipment, meteorological data systems and special sensors, high level panels, source selection boards, and study groups.
Among the many professional awards he held were two Aviation Research and Development Command Commander's Awards, Secretary of the Army Award for Outstanding Achievement in Equal Employment Opportunity, the UI Distinguished Service Award, and many Outstanding Performance awards. He also held the Department of the Army Exceptional Civilian Service Award and the Meritorious Civilian Service Award, which is the Army's second-highest civilian award, for his technical and managerial skills. In 2010, Daniels became a member of the Wall of Honor for the InfoAge Science History Learning Center and Museum at historic Camp Evans, New Jersey--a former military base associated with Fort Monmouth.
He was a member of the Institute of Navigation, the Army Aviation Association of America, Institute of Electrical and Electronics Engineers, American Institute of Aeronautics and Astronautics, the American Defense Preparedness Association, and the Armed Forces Communications Electronics Association. He had a number of articles and papers on air traffic control, navigation, electronic warfare systems, and radar systems published, and He presented papers at national and international symposia, including NATO.
To read more about Daniels in Monmouth University Magazine, go to /sites/default/files/files/DanielsMUSpring2015.pdf.
Inducted: Saturday, February 24, 1996