BS 1980 Chemical Engineering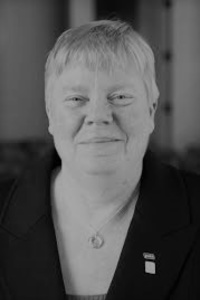 Sharon Tinker (BS Chemical Engineering 1980) is an accomplished chemical engineer and a dedicated supporter of academic excellence, faculty recognition, and lifelong learning. Tinker has improved workplace safety at chemical plants and refineries across the United States and around the world in her position as a process safety engineer at Exxon and ExxonMobil for nearly 35 years. She led the development of chemical plant technical staffing efficiency projects; provided global support to refineries and chemical plants for Safety Health and Environment incident investigations; and enabled new reliability and efficiency improvement initiatives. Tinker has served as an operations supervisor, a unit maintenance manager, and an infrastructure improvement initiative manager. Her contributions have been recognized with a Young Engineer of the Year Award from the Texas Society of Professional Engineers, an ExxonMobil Chemical Responsible Care Award, and an ExxonMobil Chemical Global Manufacturing Excellence Award.
Tinker inspired and supported the Chemical Engineering Process Safety Laboratory at the College of Engineering. In the lab, students develop critical skills and are encouraged to participate in an undergraduate competition for the Tinker Process Safety Award. This has positioned the university as a leader in chemical engineering process safety. To help support and recognize the department's well-established track record of high-performing and innovative research, she also established the Sharon K. Tinker Process Safety Professor of Chemical and Biochemical Engineering, a position held by C. Allan Guymon.
Tinker also serves on the College of Engineering Advisory Board, the board of directors for the Friends of Neal Smith National Wildlife Refuge, and is a volunteer with the Iowa State Historical Museum and the United Way of Central Iowa's Volunteer Income Tax Assistance program. She has also served as part of the Torrance Education Foundation and the United Way of the Greater Baytown Area.
Inducted: Wednesday, August 26, 2020