BS 1960 in Civil Engineering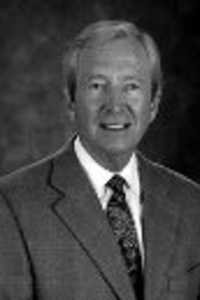 Robert P. Stearns was co-founder and retired chairman of SCS Engineers, Long Beach, CA, an international consulting engineering firm specializing in solid waste management. Until his death in 2013, he had been recognized nationally for his significant contributions to the environmental engineering profession and advancement of practices of solid waste management. The innovative work performed by SCS forms the basis for many standard industry procedures for investigating and controlling sanitary landfill gas emissions, forecasting emission generation rates, and designing emission extraction and migration controls.
Mr. Stearns led an effort to improve refuse collection productivity through mechanization, making SCS a present-day bioreactor landfill specialist. He also conducted a pioneering refuse collection privatization project with the City of Phoenix that resulted in an innovative program that is considered a model for many cities and countries. Mr. Stearns had been a frequent contributor to professional and trade association technical programs, and has published many articles addressing solid waste management and landfill gas control and recovery issues.
In 2003, Mr. Stearns was inducted into the Environmental Industry Association's prestigious Hall of Fame. He was a diplomate of the American Academy of Environmental Engineers, chairman of the Environmental Research and Education Foundation, former board member of the Solid Waste Association of North America, and a registered engineer in California, Virginia, and Ohio.
Inducted: Saturday, June 11, 2005