BS 1971 in Electrical Engineering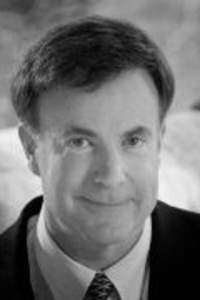 Gary F. Seamans, raised in Iowa City, received his Bachelor's of Science degree in Electrical Engineering from the UI in 1971. He worked for AT&T in Minneapolis after graduation, and interrupted his outstanding career in electrical engineering for three-and-a-half years of military service with the U.S. Air Force R&D missile program in California. Through innovative engineering and good management, he served with distinction, receiving several citations, including an Air Force Commendation Medal with 5 Oak Leaf Clusters for Meritorious Service in the program.
Returning to civilian life, Mr. Seamans moved to the area office of AT&T Long Lines Division in Kansas City, MO, as a staff supervisor in charge of some 130 projects in 10 states. He served in a variety of executive positions at various US headquarters locations. In 1984, he left AT&T and became a vice president for MCI Telecommunications in Chicago. In 1987, he was named chairman and chief executive officer of Westell Technologies, Inc., leading it to a prominent position in the exploding telecommunications industry during the 1980s and 1990s. He retired in 1998. While pursuing these careers, he has been active as a guest lecturer and instructor at several colleges and universities, including the UI where he gave the charge to the engineering graduates at commencement in 1994 and 2013. He has been a Boy Scouts of America board member of the East Central Region, the North Central Region, and the National Council.
Gary Seamans has been a very generous contributor to the UI -- his areas of interest primarily being athletics, engineering, and health sciences. Both he and his son, Shawn, are members of the President's Club, and Gary is a life member of the Alumni Association, the Golden Hawk Club, and the Kinnick Society. In 1977, Mr. Seamans received the UI Distinguished Young Alumnus Award. He is a member of the Class of 1971 Class Gift Leadership Committee. He also has served as a member of the College of Engineering Development Council, including as chairman, and served as a member of the Electrical and Computer Engineering Advisory Board.
In October 1997, Mr. Seamans and his wife, Camille, provided the major gift to the College in honor of his family, to name the UI Engineering Building complex the Seamans Center for the Engineering Arts and Sciences. Together, they have contributed to the creation of an endowed chair for the Director of the Institute for Vision Research in the UI Carver College of Medicine. He has served, since its founding, as a board member of the Institute's advisory board.  He has served as vice chair of the University of Iowa's Comprehensive Campaign, and currently is a board member, officer, and executive committee member of the University of Iowa Foundation. He chairs the Foundation's development committee and is a co-chair of the recently completed $1.7 billion "Iowa Forever More" campaign. He also helped inspire the College of Engineering Student Leadership Institute -- an annual seminar on leadership skills development for undergraduate students from the UI College of Engineering and Henry B. Tippie College of Business.
Currently, Mr. Seamans chairman and CEO of IDx, LLC, an Iowa City, IA, based company that is working on a new generation of medical diagnostic tools to improve quality of care and bend the cost curve in health care.
Inducted: Saturday, February 24, 1996