MS 1951 in Mechanics and Hydraulics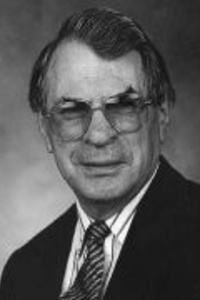 William B. Morgan is retired head of the Hydromechanics Directorate, Carderock Division (David Taylor Model Basin), Naval Surface Warfare Center, Washington, D.C. Dr. Morgan earned a doctorate in Naval Architecture from the University of California, Berkeley in 1961 and has spent his entire career at the Center. He headed the Hydromechanics Directorate from 1979 until his retirement in 2001 where he was responsible for hydromechanic research concerning U.S. Navy ships and submarines. In addition to improving propeller design methods and testing techniques with regard to cavitation noise, his propeller design expertise led to the Directorate becoming responsible for the design of new combatant ship and submarine propellers/propulsors.
Dr. Morgan also led the development of the large cavitation water channel (LCC) in Memphis, TN, that, since 1991, has made possible great advances in ship design. This facility provides the U.S. Navy with the capability to analyze hull forms, appendages, and propellers in ways previously unavailable and will most certainly contribute to future advances in naval designs. Dr. Morgan's achievements were recognized by his 1992 induction into the National Academy of Engineering, his 1997 awarding of the Gibbs Brothers Medal by the National Academy of Science and the naming of the LCC after him in 2001.
Inducted: Saturday, February 27, 1999