MS 1971, PhD 1974 in Mechanics and Hydraulics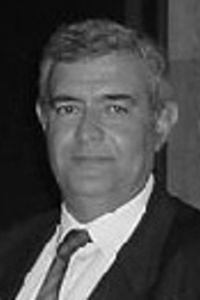 Dr. Mehmet Secil Uzuner received his MS degree in 1971 and his PhD degree in 1974, both in mechanics and hydraulics at The University of Iowa. His research studies under John F. Kennedy, then director of the Iowa Institute of Hydraulic Research, focused on the mechanics and hydraulics of river ice jams.
His contributions to engineering technology and the impact the company he founded have had a profound impact on the quality of life and technology in Turkey and other Middle East countries.
Upon graduation, Dr. Uzuner was employed by Artec, Inc., in Columbia, Md. During his tenure he led efforts to design, construct, and field test a navigable ice boom for the St. Lawrence River. He also developed a system plan for all-year navigation on the St. Lawrence Seaway. In 1976 Dr. Uzuner returned to Turkey. From 1976-1985 he held several positions with ENKA, a large and respected construction company based in Turkey that conducts business internationally. He was assigned to oversee massive projects in Saudi Arabia which at one time included 16 simultaneous projects each involving over 200 engineers and 3,500 construction workers. He was cited for his technical ability, and skills in technical management, human resources, negotiating, and international experience.
With his international experience, Dr. Uzuner and his younger brother, Selcuk, launched their own company in 1986 -- UZKA Construction Industry and Trade, Inc., Istanbul, Turkey. The firm undertakes projects across the Middle East, North Africa, and the Commonwealth of Independent States (CIS) countries. The company is involved in construction, engineering consulting and computer-aided design, and in exporting and importing, acting as a distributor in Turkey for international products.
UZKA Construction developed, designed, and financed its own headquarters building in Istanbul, which also houses trade organizations from the United Kingdom, Holland, and Japan. The UZKA Business Center has been cited nationally as an architectural masterpiece. UZKA also owns and operates in its Business Center an art gallery which displays works of modern artists and ancient art of Turkey.
Inducted: Saturday, June 7, 2003