MS 1961, PhD 1964 in Mechanics and Hydraulics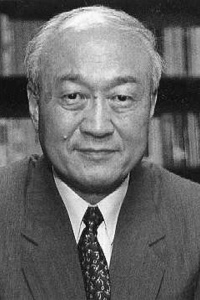 Dr. Jin Wu served as Education Minister for the Republic of China. Until his death in 2008, he also was a world-renowned expert on fluid dynamics, particularly the complexities of momentum, heat, and mass that occur as air and water interface at the sea surface. Although retired from his official teaching and advising roles, Dr. Wu was engaged in research as the Distinguished Senior Kluge Visiting Scholar at the Library of Congress, where he explored a breath-taking series of sea voyages conducted by 15th-century Chinese sailors.
Graduating from The University of Iowa in 1964, he took a position as Research Scientist in the Fluid Motions Division of Hydronautics, Inc. In 1966, he became Division Head, and in 1972, was named head of the Division of Geophysical Fluid Dynamics of Hawaii.
In 1975, Dr. Wu became Associate Professor of Marine Studies and Civil Engineering at the University of Delaware and later established and directed for Air-Sea Interaction Laboratory there. He was appointed Chair, thus becoming the University of Delaware's H. Fletcher Brown Professor of Marine Studies and Civil Engineering from 1980 until 1994.
In 1994, Dr. Wu was named President of National Cheng Kung University, Republic of China. In 1995, he was inducted into the National Academy of Engineering, cited for his milestone research in understanding the motion of air and water at the water's surface and the resulting surface waves. Appointed Minister of Education for the Republic of China in 1996, he implemented significant reform in the country's education system. Changes included relaxation of governmental control of education programs at all levels, development of educational programs relevant to societal needs, and establishment of procedures to increase high school enrollment and expand higher education.
Inducted: Saturday, February 27, 1999