Instructor, Civil Engineering (1960-1965)
Professor of Civil and Environmental Engineering (1965-1999)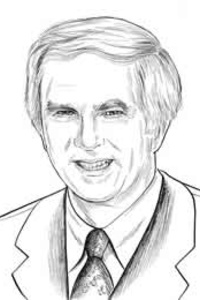 Wayne Paulson is one of the visionary pioneers who expanded civil engineering into a modern day environmental engineering track that ranks among the best graduate programs of its type in the U.S. Through an inspiring 39-year career, Paulson worked tirelessly as an inventive educator and matchmaker between veteran college alumni and aspiring engineering students embarking on their careers. He helped develop the undergraduate option in environmental engineering and used his vast network of graduates and colleagues to engage students in countless field trips throughout the Midwest. By teaching continuing education courses and coordinating professional conferences, Paulson demonstrated that learning continues well after receiving a degree.
Inducted: Saturday, June 7, 2008