Professor of Mechanical Engineering (1954 – 1990)
Associate Dean (1967 – 1974)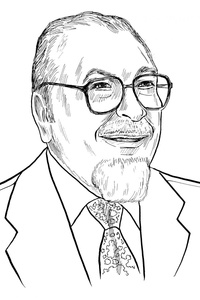 As the first associate dean of the College, Don Madsen was a tireless advocate of higher graduation standards for engineering, resulting in the development of a new core course curriculum.  He also was the College's "in-house" architect for the Engineering Building, leaving his mark in many locations – none more impactful than the complete renovation and expansion of the Engineering Library.  A registered Professional Engineer, Madsen often served as an expert witness, investigating and testifying in numerous accident cases.  His expertise ultimately found its way to the Iowa Supreme Court, which implemented changes in the way expert witness testimony is viewed by the law.
Inducted: Saturday, June 13, 2009