FIRST Tech Challenge: Coach Professional Development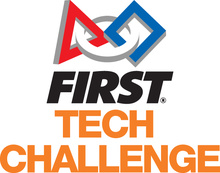 During August, 2023 we will be hosting a VIRTUAL Coach/Mentor Professional Development. This Professional Development was open to all coaches, new or experienced. 
Dates:
Tuesday, August 8, 2023 from 9:00am-4:00pm CST
Sessions about a variety of topics for FTC.
To share best practices, New and Returning coaches and experienced volunteers are welcomed each of the days.
Where:
Virtual - on a computer near you!
We will be utilizing zoom break out rooms and have concurrent sessions occur each hour.
The zoom link will be sent out to those who registered, no earlier than August 4, 2023.
Goals of the PD:
Prepare coaches and mentors for an upcoming FTC Season.
Connect coaches and mentors with each other, future connections for future questions or issues.
Educate attendees about recent or new changes within FTC.
Expand the knowledge base of attendees. Help attendees think outside of the box of what they normally would have considered.
Have participants go through a mini-season within a team: a build season; a "tournament" with a judging interview, matches and an alliance selection.
Share the expectations FTC-Iowa has for coaches and mentors.
To be as interactive as possible. Lots of small group activities. Less presentations.
Seeking presenters!
Ideal topics suggestions:
Hopes and Expectations
Being an effective coach & mentor

Tips from returning coaches
Sharing of Resources
Volunteering at Events
Hosting an event

Team dynamics

How to recruit students
How to divide a large team
How to divide students between two teams

Judging

How to win awards
Becoming a judge
The Engineering Portfolio

The Engineering Design Process
What to expect during Team Inspections
Programming 101
A Simulated Competition Season
We are currently seeking teams & coaches to present on any of these topics! Register to present!
If you are interested in attending, please complete this form.