Wednesday, February 22, 2023
TJ Tollakson has seen a lot of miles. On foot. In the water. And on bicycles. 
A 2003 University of Iowa graduate with a degree in industrial engineering, Tollakson has spent time in engineering classrooms and labs as well as at the U.S. Olympic Training Center and now at Dimond Bikes, a company he founded in 2011 and where he is now CEO. An engineer and professional athlete, Tollakson was inspired to become an entrepreneur after winning his first Ironman in Lake Placid, New York.
"In 2011, I was riding a 2001 Zipp bike that was made in 1996," said Tollakson. "I knew that these bikes were fast but could be modified and improved, especially since the design was nearly 15 years old."
Tollakson reached out to Zipp to see if they would remanufacture the bikes. Although Zipp did not express an interest in starting this process again, Tollakson was able to convince two Zipp engineers to join him in relaunching the bikes. Rebranded as Dimond Bikes, Tollakson raced his prototype at a 2012 Ironman in New York City.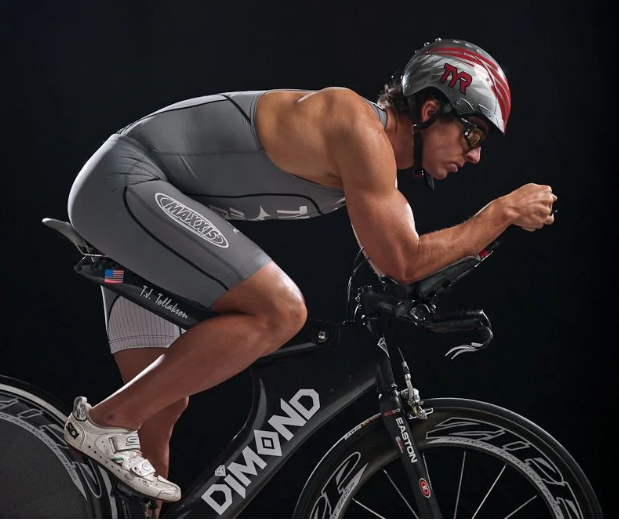 By 2013, Dimond Bikes – based in Des Moines, Iowa – was born and now ships bikes globally. It was Tollakson's time in the College of Engineering – learning to improve systems as an industrial engineer, earning his technology entrepreneur certificate, and participating in the Triathlon Club – that positioned him for success beyond the university.
Tollakson felt at home in the UI's small College of Engineering and appreciated that he had the opportunity to include the technology entrepreneur certificate in his studies. "The world needs more engineers who understand business," said Tollakson. "I even took classes in the Tippie College of Business, where we traveled on a trip to New York City to support 9/11 responders."
Through his business and entrepreneur coursework, Tollakson learned that engineers can easily pivot in their careers and reinvent themselves and businesses. He would go on to spend a winter studying abroad in London and won the college's Hubert E. Storer Engineering Student Entrepreneurial Start-up Award, which provides initial financial support of College of Engineering students' technological business plans.
"The University of Iowa is a large university where students have access to technology and resources," said Tollakson. "The small, intimate setting of the College of Engineering allowed me to flourish and to interact with classmates who were also working in innovative spaces, inspiring me to pursue new paths."
This article is from Iowa Engineer 2022 Magazine.