Thursday, February 19, 2015
Engineering alumnus Toby Hunemuller (BSE 2002 civil engineering, MS 2010 civil and environmental engineering) has been selected to receive a College of Engineering Dean's Award for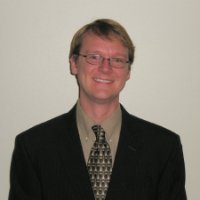 Early Career Achievement.
In conjunction with the award, Hunemuller will present a special seminar from 5:00-5:50 p.m. Thursday, February 19, in the Long Classroom, 3505 Seamans Center.
Hunemuller is chief of the Hydrologic Engineering Section at the Rock Island District Army Corps of Engineers, Rock Island, IL.  He has been a leader in flood planning and recovery for the state of Iowa.  He is responsible for the overall quality and technical completeness of planning and design products that are produced by the section's staff.  Projects include navigation design, flood risk reduction, environmental restoration, watershed management and planning, Levee System Evaluation Reports, Emergency Action Plans project modification reviews, and FEMA modeling products.
He also has been recognized with Commanders Award for Civilian Service – Marseilles Dam Flood Recovery, 2013;  Commanders Commendation- Recovery Assistance following the Great Midwest Flood of 2008-2009; Commanders Award for Civilian Service- 2008 Midwest Flood, Polk County Emergency Operations Center, 2008; and Achievement Medal for Civilian Service- Hurricane Ivan Response and Recovery Operations, 2004.
The Dean's Award for Early Career Achievement is presented to Engineering alumni under 40 years old at the time of selection who have accomplished remarkable early career success within their professional field or industry.