Tuesday, October 14, 2014
Allison Kindig, a senior majoring in industrial engineering, was crowned the 2014 UI Homecoming Queen Friday, October 10.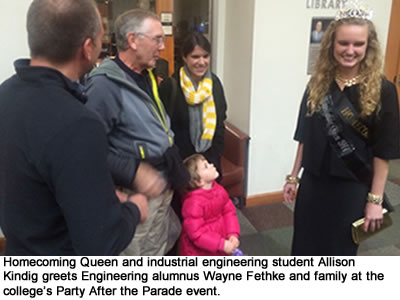 To learn more about her, go to http://studentlife.uiowa.edu/news/allison-kindig/.
King and queen candidates went through a rigorous interview and review process to ultimately be selected for the court.  They were evaluated on involvement in University activities and organizations; academic pursuits, interests, and achievements; demonstration of leadership skills and abilities; service to the Community; thoughtfulness and skill shown in response to questions; and enthusiasm and sincerity.