BS 1986 in Mechanical Engineering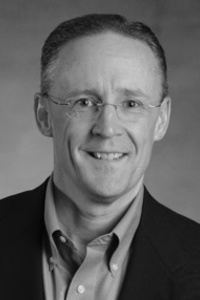 Robert W. Whitmore was born in Iowa City, IA and raised in Davenport, IA prior to graduating from the University of Iowa in 1986 with a B.S. degree in mechanical engineering. As a student, he was inducted into Tau Beta Pi, national engineering honor society, and Pi Tau Sigma, international mechanical engineering honor society. He also earned an M.S. degree in mechanical engineering from the University of Minnesota in 1988.
After graduating from the UI, Mr. Whitmore began his career with Magnetic Peripherals (MPI), a division of Control Data Corporation, one of the pioneering supercomputer firms. Seagate Technology subsequently acquired MPI in 1989, where Mr. Whitmore held a variety of engineering and operations positions over his nearly 30 years in the hard disc drive business; including an assignment in manufacturing in Singapore for several years. In the last 10 years of his career he served as Executive Vice President and Chief Technology Officer for Seagate.  During that time, he oversaw all of R&D and Operations and managed a work force of approximately 45,000 people.  He was responsible for product design and development; head and media component design and manufacturing operations; global hard disk drive manufacturing operations; global materials; and corporate quality. In July of 2013 he stepped down from the CTO position to "retire".  He was then asked to assist with Mergers & Acquisitions for the company and successfully integrated two large companies before finally stepping down completely at the end of 2014.
Today Mr. Whitmore continues to consult for Seagate and serves on several boards and advisory boards for high tech start-up companies.  Mr. Whitmore is also a member of the UI College of Engineering Advisory Board.
Mr. Whitmore has presented seminars at the UI College of Engineering to aspiring Engineering students, including a Randall and Barbara Meyer "Grabbing the Globe" Seminar in 2006. He and his wife, Molly, have supported endowed scholarships in both Engineering and Nursing at the UI, of which Mrs. Whitmore is a graduate. Mr. Whitmore has given numerous national presentations to audiences that include the National Academies in Washington D.C. and the Board of Science Technology and Economic Policy National Symposium.
Inducted: Saturday, June 13, 2009