BSE 2007 Civil Engineering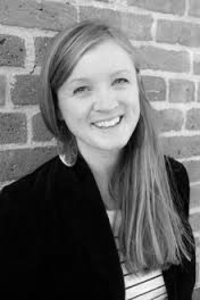 Avery Bang has used her skills to help transform rural communities in underserved nations by building bridges.
Bang began her globally significant work at the University of Iowa where she majored in civil engineering. In addition to working as an undergraduate research assistant at IIHR--Hydroscience & Engineering and as a structural engineering intern, Bang served as president of Engineers for a Sustainable World and as founding president of the UI student chapter of Engineers Without Borders. But it was a study-abroad trip to Fiji that she had a life- and career-changing experience.
The trip inspired Bang to form a branch of the nonprofit organization Bridges to Prosperity to raise funds and then build a bridge in a remote area of Peru.  She and her team spent more than two full semesters--and 500 work hours--completing the bridge that enabled residents to access healthcare, education, and jobs on the other side of the river.
After graduation, Bang earned her master's degree in geotechnical engineering at the University of Colorado at Boulder, conducting her graduate research with Bernard Amadei, an elected member of the U.S. National Academy of Engineering and National Academy of Construction.  In 2008, she joined Bridges to Prosperity, eventually becoming the organization's chief executive officer.  Inspired by her passion and drive, the group has built 130 bridges in 14 countries; helped millions of people gain access to vital healthcare, educational, and commercial services; and grown its annual income to more than to more than $2 million.
Bang not only teaches a course at the University of Colorado's Mortenson Center for Engineering, she also helps researchers and students develop alternative-energy solutions for developing communities.  She gave a presentation watched by 2,000 people at TEDx Boulder and has been a keynote speaker at dozens of other conferences and events.
Though she helps solve problems throughout the world, Bang also works to tackle issues at her alma mater as a member of the Civil and Environmental Engineering Advisory Board and the UI College of Liberal Arts and Sciences' Young Alumni Advisory Board.
Such activism has earned Bang a number of prestigious and highly competitive awards, including being named in 2011 as one of the American Society of Civil Engineers' New Faces of Civil Engineering, in 2012 as one of the Engineering-News Record's (ENR) Top 25 Newsmakers, and in 2013 to the ENR Mountain Region's Top 20 Under 40 list.  Bang also earned the recent Distinguished Alumni Award from the UI Alumni Association and the University of Colorado at Boulder.  She is a recipient of an honorary degree from Clarkson University.
By using her education, skills, and passion to build bridges throughout the world, Bang is helping countless people in poor communities step into a brighter, more promising future.
Inducted: Thursday, October 27, 2016