CELEBRATING DIVERSITY IN ENGINEERING 
GRADUATE STUDENT CONFERENCE
Friday, January 24, 2020
IMU 2nd Floor Ballroom
9:00 am - 5:00 pm
Full program below
The Diversity, Equity and Inclusion Council at the College of Engineering is proud to announce its 1st Annual Celebrating Diversity in Engineering Conference for the graduate student body. The agenda will be filled with many events including concurrent sessions related to personal and professional skill-building, interactive activities, and panel discussions, as well as a research art gallery, luncheon, and a social networking event. 
The planning committee has organized this conference with sustainability in mind. Please bring a reusable coffee mug and/or water bottle for the day. All provided disposable tableware will be compostable. Paper agendas and other materials will be kept to a minimum. Thanks for helping our efforts!
The dress code is business casual - be comfortable but remember you will be meeting top employers, faculty, and University Administrators!
Join us and share your favorite single image, graph, schematic, drawing, etc. of your research with your fellow students at the Research Art Gallery! After lunch from 1:30pm - 2:00pm in the IMU.  Bring your poster to the registration table in the morning.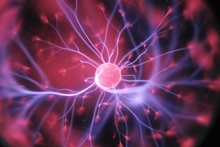 Our keynote speaker will be Dr. Gina Guillaume-Joseph. Her presentation title is "Embracing Diversity and Inclusion in Engineering Leads to Innovation." This keynote address is open to all College of Engineering Students, Faculty, and Staff!
 Dr. Gina Guillaume-Joseph is an Information Systems Engineer at The MITRE Corporation in McLean, Virginia. Currently, she is a trusted advisor to senior leadership in Federal Agencies by partnering with them to design enhancements to their work systems. Her various roles have been software developer, test engineer, and quality assurance engineer within the private, government consulting, non-profit and telecommunications arenas. Dr. Guillaume-Joseph also serves as an Adjunct Professor and Doctoral Research Advisor at the George Washington University supporting students pursuing their doctorate in Systems Engineering. She is a conference presenter and published author and co-author of several journal publications including the newly published Wiley Series in Systems Engineering book, "Trade-off Analytics: Creating and Exploring the System Tradespace". During her time at MITRE, Guillaume-Joseph has won numerous awards, including a Modern-Day Technology Leader Award from the 2016 BEYA (Becoming Everything You Are) STEM Conference. Guillaume-Joseph's passion for engineering extends outside the workplace. She currently serves as director of the International Council on Systems Engineering (INCOSE) Foundation STEM Initiative where she recognizes, advocates for, and supports ongoing academic programs and initiatives that support Empowering Woman as Leaders in Systems Engineering (EWLSE), STEM and K-12 initiatives, Engineering Week, science fairs and engineering competitions, by integrating systems engineering and systems thinking into the education of all engineers.
CONFERENCE PROGRAM

Download the full conference program here:  celebrating_diversity_in_engineering_full_agenda.pdf

Time
Program Title
Speaker/Description
Location

8:00am - 9:00am

Check-in and Breakfast

 

IMU 2nd Floor Ballroom

9:00am - 10:00am

Keynote Address: Embracing Diversity and Inclusion in Engineering Leads to Innovation

Dr. Gina Guillaume-Joseph is an Information Systems Engineer at The MITRE Corporation in McLean, Virginia. Dr. Guillaume-Joseph also serves as an Adjunct Professor in Systems Engineering and Doctoral Research Advisor at the George Washington University. 

IMU 2nd Floor Ballroom

10:15am - 11:15am

Parallel Presentations – Session #1

 

 

 

 

How to Identify and Disrupt Bias

A discussion on how to identify and disrupt bias led by Bria Marcelo, our University of Iowa Director of Diversity Resources. The goal will be to help you identify bias and learn a few strategies to disrupt bias when you observe it

345 IMU

So, You Want to Be a Professor?

If you are thinking about becoming a professor and are not sure how to do that or even what that would be like, this is the session for you. Our own Prof. Michelle Scherer and a Special Guest presenter will discuss the journey to becoming a professor and how you can, too!

347 IMU

From Academics to Industry

Raman Aravamudhan, Adjust Instructor in Computer Science and CEO of Ramaanchar Technologies, Inc.  An overview of how to jump from graduate school to industry

346 IMU

11:30am - 12:30pm

Parallel Presentations – Session #2

 

 

 

 

Navigating to Your Ideal Job & Salary

Travis Greenlee, Director of Engineering Professional Development. A discussion on how to use LinkedIn and other career platforms to find a job and negotiate a contract

346 IMU

Sustainability and You

Blake Rupe, Sustainability Program Manager, Office of Sustainability and the Environment.  Research can often seem like a wasteful process but there are ways to mediate this. This session will talk about how to incorporate more sustainable practices into your research

345 IMU

Overcoming Imposter SyndromeStaff

Barry Schreier, Director, University Counseling Service. Overview of what imposter syndrome is and how to overcome it Academic Programs

347 IMU

12:30pm - 2:00pm

Lunch & Research Art Gallery

 

Enjoy a pasta buffet and afterwards, walk through the Research Art Gallery and have a look at favorite images from grad student research projects and talk with the students who are presenting their work 

Wild Rice, Sweet Potato, Dried Fruit and Nuts Salad - GF, DF, Vegan

Crisp Kale, Toasted Almonds, and Parmesan Salad with Lemon Parmesan Dressing - GF, V

Green Beans with Roasted Shallots - GF, V

5-Cheese Stuffed Shells with Marinara Sauce - V

Pasta with Sundried Tomato and Roasted Garlic Sauce - GF, DF, Vegan

Pasta with Creamy Lemon Pesto - V

Garlic Bread - V

Coffee, Decaf, Iced & Hot Tea, Water

Please indicate in your online registration if you have special dietary needs not on this menu or contact conference organizers

IMU 2nd Floor Ballroom

2:00pm - 3:00pm

Parallel Presentations – Session #3

 

 

Get to Know Your Peers

Kristen Hartsgrove Mooers, Lecturer, Theater Arts. A fast-paced and fun-filled improv game session structured to help you get to know other graduate students

345 IMU

Engineering for Social Justice

Craig Just, Associate Professor from CEE;  James Ankrum, Assistant Professor from BME; and V Fixmer-Oraiz, CEO and Founder of Astig Planning and Adjunct Faculty in Global Health Studies. A teamed discussion and workshop on how engineering can be used to further social justice causes. The aim of this will not only be to have a discussion on social justice but how your research can further social justice causes in unexpected ways

346 IMU

YOU Can Start a Business!

A panel of local entrepreneurs who will be available to answer your questions about what starting a business is like and how you can start one, too! Karim Abdel-Malek, Professor from BME, Director of the Iowa Technology Institute (ITI), and entrepreneur; Sarah Vigmostad, Associate Professor from BME and Co-Founder of SynderBio, Inc.; and Isabel Reed, UI alum and founder and CEO of Comigo

347 IMU

3:15pm - 4:15pm

Large Group Panel Discussion

 

Embracing Your Identity in the Workplace and Beyond

There are many titles we wear and not all of them are known to everyone. This session with start with an activity to discuss the different identities, both invisible and visible, and lead into a panel that will discuss how to fully embrace those identities at work and in your everyday life. COE grad students Matt Nagorzanski Moala Bannavti will lead the activity.  Panelists are  Raymond Hammond, UI alum and Data Engineer at JMI Laboratories in North Liberty: Rachel F. Marek, CEE alum and Assistant Research Scientist at IIHR-Hydroscience & Engineering; Suresh Raghavan, Professor from BME; and Jose Resendiz, Pr. Technical Project Manager in Avionics, Collins Aerospace

IMU 2nd Floor Ballroom

4:15pm - 5:00pm

Mocktail Networking Hour and Raffle

 

 

Mingle and network with peers and conference guests. Raffle prize winners will be announced. Refreshments will be provided!

IMU 2nd Floor Ballroom

For questions related to the conference, please contact any of the members of the Celebrating Diversity in Engineering Student Planning Committee:  Moala Bannavti, Tori Eng, Venkateswaran Ganesh, Lupe Munoz Rocha, Matt Nagorzanski, or Yusuf Sermet, or DEI Council Members Michelle Scherer and Kristina Venzke.

Individuals with disabilities are encouraged to attend all University of Iowa-sponsored events. If you are a person with a disability who requires a reasonable accommodation in order to participate in this program, please contact Kristina Venzke in advance at 319-335-5614.