Femineer® Summer Teacher Training for Creative Robotics (Kinetic Art) and Wearable Technology has been postponed. Training dates are now tentatively scheduled for October 16-18, 2020. Registration is NOW open. 
Register for Teacher Training: 2020 Registration

About Femineers®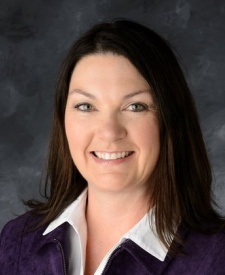 Affiliate Director: Chelle Lehman
Chelle (sounds like Shelly) is the Director of K-12 School Engagement and Femineer® Affiliate Director at the College of Engineering.
Chelle is an Iowa certified K-12 teacher with endorsements in elementary and secondary sciences. She is the former Outreach Director for the Women in Science and Engineering Program at the University of Iowa. Chelle has 16 years of education and outreach experience. She is passionate about providing early exposure to engineering career opportunities for young women. This passion is a direct result of her own lack of exposure to STEM careers as a young girl in a rural school.
Chelle earned a bachelor's degree in biology and education from the University of Iowa and a master's degree in biology from the University of Nebraska Kearney.
Chelle's advocacy for women extends into her personal interests where she chairs the grants committee and is on the board of the Iowa Women's Foundation, and has previously served on the University of Iowa Council on the Status of Women and as a member of the Celebration and Excellence and Achievement among Women Committee at the University of Iowa. She also enjoys biking, stained glass, photography, traveling with her husband, and doting on her two grandbabies.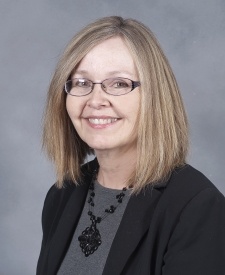 Affiliate Assistant Director: Kandace Munson
Kandace (Kandy) Munson is the Director of K-12 Educator Development and Femineer® Assistant Affiliate Director at the College of Engineering.
Kandy has over 10 years' experience providing professional development opportunities for Iowa's K-12 teachers. She is looking forward to providing young women in middle school and high school the opportunity to explore engineering careers through the Femineer® program.
Kandy earned her bachelor's degree in elementary and special education from Wayne State College.
Kandy enjoys hiking, knitting, playing the piano, and walking her pug, Pickle.
The Femineer® Program was created and funded by Cal Poly Pomona's College of Engineering in 2013 to inspire students to pursue STEM (Science, Technology, Engineering, and Math) in their education and career. The program provides K-12 students with project-based learning, undergraduate women engineering student mentors, and opportunities to visit Cal Poly Pomona, while building a sustainable program and community for current and future STEM leaders.
The program engages participants through highly creative, hands-on activities. By engaging with real-world applications, Femineers® acquire the technical knowledge and practical skills necessary to become confident and strong in their future careers.
University of Iowa
The University of Iowa became a Femineer® Affiliate in 2016. Initial seed funding for Femineers® was provided by the Southeast Iowa STEM Innovation Fund and the University of Iowa College of Engineering Project Lead The Way Program. We are the first university affiliate outside of California. The University of Iowa College of Engineering Femineer® Program was piloted during the 2017-2018 school year with two cohorts in the state of Iowa.
3-year program
Year 1: Creative Robotics
Year 2: Wearable Technology
Year 3: Pi Robotics
Each year, the Femineer® Program is based on a cohort of up to 24 students. Students are engaged in a 30-hour project where they develop a finished project. At the end of each school year, participants will present their finished projects at a Femineer® Summit. The Femineer® Program can be a class during school or after-school program.Teachers are required to attend a 3-day training workshop to learn that year's curriculum.
NOTE: The program is a continuous cycle, so your school can opt to have a new cohort to begin each year. In other words, your school wouldn't have to wait for one cohort to complete the entire 3-year program before establishing another cohort of students.
Creative Robotics
This is a 30-hour module in which participants learn basic electronics in a fun and engaging way. Participants learn:
Safety procedures
How to use tools
How to work in teams to design robots out of everyday materials
In the first year, participants are introduced to the use of hand tools, including a screwdriver, a utility knife, a tape measure, etc. In Creative Robotics, Femineers® learn about basic electronics, wiring, sensors and motors, as well as operation of the Hummingbird microcontroller using Scratch programming language.
Wearable Technology
This is a 30-hour module that incorporates computer and advanced electronic technologies into clothing and accessories. Participants learn:
Basic circuitry and C programming
How to use conductive thread, bright neopixels, and wearable microcontrollers
In the second year, students concentrate on C programming with an Arduino controller. Femineers® design and create wearable gadgets by using the conductive thread for sewing electrical circuits and learning to solder.
Raspberry Pi Robotics
This is a 30-hour module based on the popular Raspberry Pi computer using the Python programming language to build a robot. Through this process, the Femineers® acquire skills that engineering students first learn in college.
Schools Currently Offering the Femineer® Program
2017 - Alburnett Middle/High School
2018 – Beckman Catholic Jr. High School 
2018 – Highland Community Schools 
2018 – Linn-Mar High School 
2019 – Central DeWitt Middle Schools 
2019 – Proviso East High School (IL)
2020 – Applington-Parkersburg High School
2020 – Marshalltown Community Schools
2020 – Tripoli Community Schools
2020 – Turkey Valley Community Schools
UI Non-Discrimination Statement
This program is open to everyone. The University of Iowa prohibits discrimination in employment, educational programs, and activities on the basis of race, creed, color, religion, national origin, age, sex, pregnancy, disability, genetic information, status as a U.S. veteran, service in the U.S. military, sexual orientation, gender identity, associational preferences, or any other classification that deprives the person of consideration as an individual. The University also affirms its commitment to providing equal opportunities and equal access to University facilities. For additional information contact the Office of Equal Opportunity and Diversity, (319) 335-0705.