EXCITING NEWS! 
Engineer Your World a partnership between the University of Iowa and the University of Texas at Austin was chosen as one of 10 high-quality STEM Scale-Up programs for 2019-2020!
Engineer Your World 
Engineer Your World (EYW) is an innovative, student-centered curriculum that engages learners in authentic engineering experiences and inspires them to embrace an engineer's habits of mind. Collaborative, student-directed projects build resilient problem-solving skills and empower students to think like engineers, to adopt engineering processes, and to pursue engineering disciplines for the betterment of our world.
About Engineer Your World (EYW)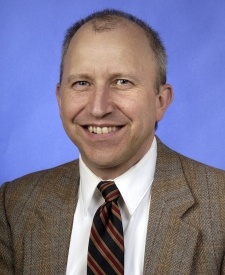 David Rethwisch
David Rethwisch is a Professor of Chemical and Biochemical Engineering and the Director for Engineer Your World (EWY) at the University of Iowa.
David has been extensively involved in providing engineering and STEM experiences for K-12 students. He has been carrying out research to measure the long-term impact of STEM curricula on the performance and career choices of students that take these courses.
Dave is also co-author of the leading materials science textbook in the world (Callister and Rethwisch, "Fundamentals of Materials Science and Engineering," Wiley & Sons, 2018).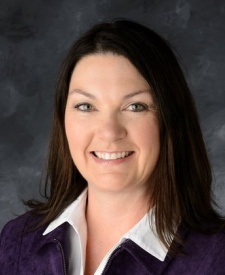 Chelle Lehman
Chelle (sounds like Shelly) is the Director of K-12 School Engagement for Engineer Your World (EYW) and Femineer® Affiliate Director at the College of Engineering.
Chelle is an Iowa certified K-12 teacher with endorsements in elementary and secondary sciences. She is the former Outreach Director for the Women in Science and Engineering Program at the University of Iowa. Chelle has 16 years of education and outreach experience. She is passionate about providing early exposure to engineering career opportunities for K-12 students. This passion is a direct result of her own lack of exposure to STEM careers as a young girl in a rural school.
Chelle earned a bachelor's degree in biology and education from the University of Iowa and a master's degree in biology from the University of Nebraska Kearney. Chelle enjoys biking, stained glass, photography, traveling with her husband, and doting on her two grandbabies.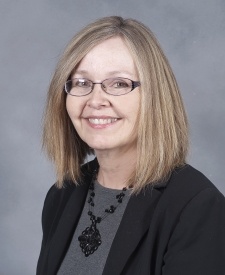 Kandace Munson
Kandace (Kandy) Munson is the Director of K-12 Educator Development for Engineer Your World (EYW) and the Affiliate Director of Femineers® at the College of Engineering.
Kandy has over 10 years' experience providing professional development opportunities for Iowa's K-12 teachers. She is looking forward to providing students in high school the opportunity to explore engineering careers through the Engineer Your World program.
Kandy earned her bachelor's degree in elementary and special education from Wayne State College.
Kandy enjoys hiking, knitting, playing the piano, and walking her pug, Pickle.
In 2008, the National Science Foundation awarded The University of Texas at Austin $12.5 million to develop innovative solutions for high school engineering education. The cornerstone of this work has been the creation of an exemplary, year-long engineering curriculum and teacher support program, Engineer Your World.
Designed by faculty in the university's Cockrell School of Engineering and College of Education, both top-10 programs, and in collaboration with NASA engineers and secondary education specialists, Engineer Your World is transforming how the discipline is introduced and taught in high schools across the United States.
As a top-ranked center of engineering education and research and a globally recognized leader of innovation, the Cockrell School is committed to expanding access to high-quality engineering education for all students. We hope you will join us as we continue to redefine the future of engineering education.
Professional Development for EYW I: Engineering Design & Analysis 
Engineer Your World hosts several action-packed professional development institutes in Austin during the summer. Delivered by experienced consulting teachers, these sessions ask new teachers to alternate between wearing their "student hat" and "teacher hat" as they work their way through the entire course in just two weeks. The Engineer Your World professional development institutes:
Engage teachers in authentic engineering practices;
Enhance pedagogical content knowledge for project-based instruction;
Facilitate collaborative strategic planning; and
Establish the communities of practice that enable successful implementation.
Dates for EYW I: Engineering Design & Analysis 2019 Professional Development Institute at the University of Iowa College of Engineering: 
Sunday, July 7 – Friday, July 19, 2019.
Engineer Your World recognizes the value of ongoing professional development and support, so we are committed to supporting teachers beyond the two-week summer training. Research tells us that professional development is only truly transformative if it is longitudinal, so we offer comprehensive ongoing support that:
Ensures ready access to staff engineers and instructional support specialists to answer questions and offer support;
Engages teachers in virtual and real-life communities of practice guided by our successful veteran teachers; and
Leverages online communication tools to facilitate peer-to-peer interaction and sharing of best practices.
EYW I: Engineering Design & Analysis 
EYW II: Engineering Applications of Computer Science 
EYW Implementation
Have a campus or district administrator complete the enrollment form.
Receive your welcome letter from the program with details about signing the agreement.
After the agreement is fully executed, you will get access to student recruitment materials, your teacher will be able to sign up for Professional Development, and you will receive additional implementation details.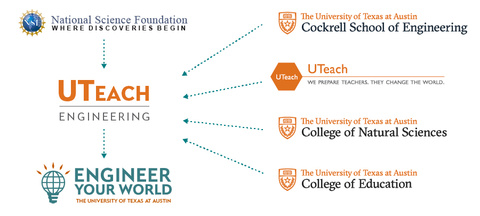 Partners & Sponsors
Founding Partners 
Engineer Your World is a product of the UTeachEngineering project at The University of Texas at Austin. Originally funded by the National Science Foundation's Math and Science Partnership program, UTeachEngineering has been a leading innovator in the field of secondary engineering education since 2008. UTeachEngineering began as a collaborative initiative of the Cockrell School of Engineering and the nationally recognized UTeach program, itself a joint effort of the College of Natural Sciences and the College of Education.
UI Non-Discrimination Statement
The University of Iowa prohibits discrimination in employment, educational programs, and activities on the basis of race, creed, color, religion, national origin, age, sex, pregnancy, disability, genetic information, status as a U.S. veteran, service in the U.S. military, sexual orientation, gender identity, associational preferences, or any other classification that deprives the person of consideration as an individual. The University also affirms its commitment to providing equal opportunities and equal access to University facilities. For additional information contact chelle-lehman@uiowa.edu.